Ilex Homes Donates to Support Transport for Cromer Academy Pupils
Back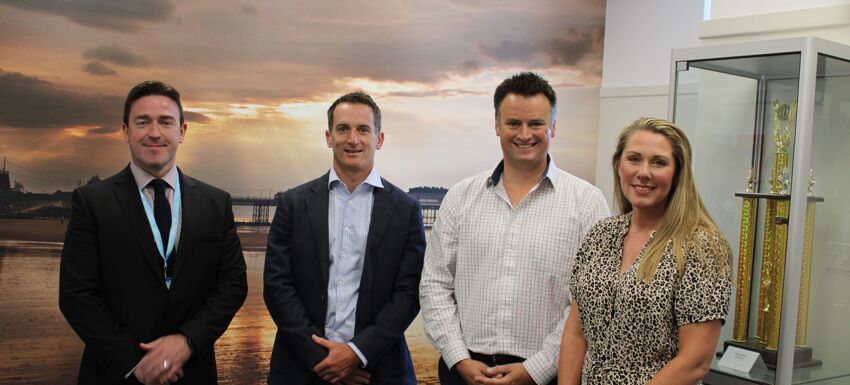 June 24th 2022
Cromer Academy, a secondary school part of the Inspiration Trust family, has welcomed Ilex Homes into their school off the back of a donation from their recent development on St Mary's Road, Cromer.
Rob Ravilious, Jemma Dunne and Will Dunne visited the school to see how their donation would be put to use and the direct impact it would have on the pupils studying at Cromer Academy.
Cromer Academy plans to put the donation to good use by using the money to support pupils who could struggle with transport costs of getting to some of the best sixth form colleges in the county.
Commuting from Cromer to Norwich to attend sixth forms such as Sir Isaac Newton Sixth Form or Jane Austen Sixth Form can be costly, and through this donation, Cromer Academy will be able to continue supporting their pupils to achieve their very best.
Darren Hollingsworth, Principal at Cromer Academy said: "Cromer Academy is extremely grateful for the donation and we are all blown away by the generosity of Ilex Homes, and what they're doing for us as a school community. Pupils of Cromer will greatly benefit from their generosity."
Ilex Homes are very keen to invest and give back to the local community. They pride themselves on hiring local contractors and builders to work with them on their developments to make sure they are boosting the economy in the places they work. By injecting some rejuvenation into this most recent development on St Mary's Road they were also able to give something back to the community in the form of this donation to Cromer Academy.
Will Dunne from Ilex Homes said: "We are keen to give back to the local community and using local builders and trades, they're our first point of call."
Rob Ravilious, also from Ilex Homes praised the work of Cromer Academy, which is local to their recent development. They were proud of the great work coming out of the academy, "Meeting Darren as well, he is certainly making us aware of all the fantastic opportunities he and his team are working exceptionally hard to create for the benefit of Cromer Academy Pupils."