School Vision/Ethos
Our Mission Statement
"We aim to offer Cromer pupils a character education where relationships and our values take centre stage. We passionately believe that our children should be afforded every opportunity to succeed. We take pride in preparing our children for life after school by living and modelling our values each and every day.
Our academically rigorous curriculum gives our pupils the powerful knowledge they need to live life to its full potential, through the development of cultural capital. Our wider enrichment programme supports our Cromer pupils to be responsible, active and respectful citizens within and beyond our beloved community.
We are justifiably proud of our community and at Cromer Academy, we seek to make the community proud of the next generation."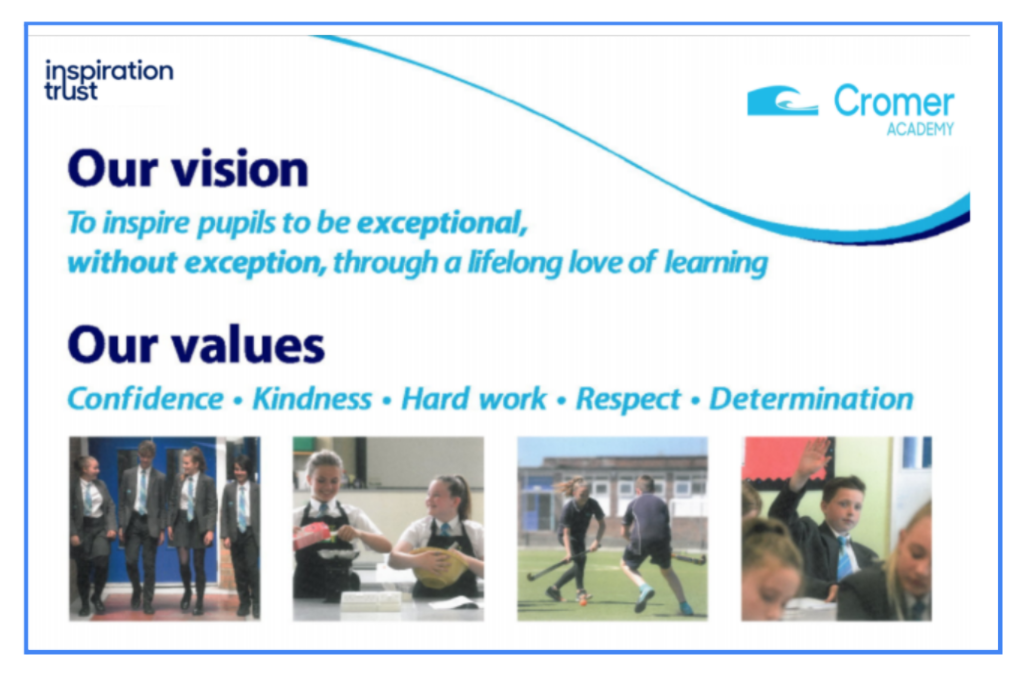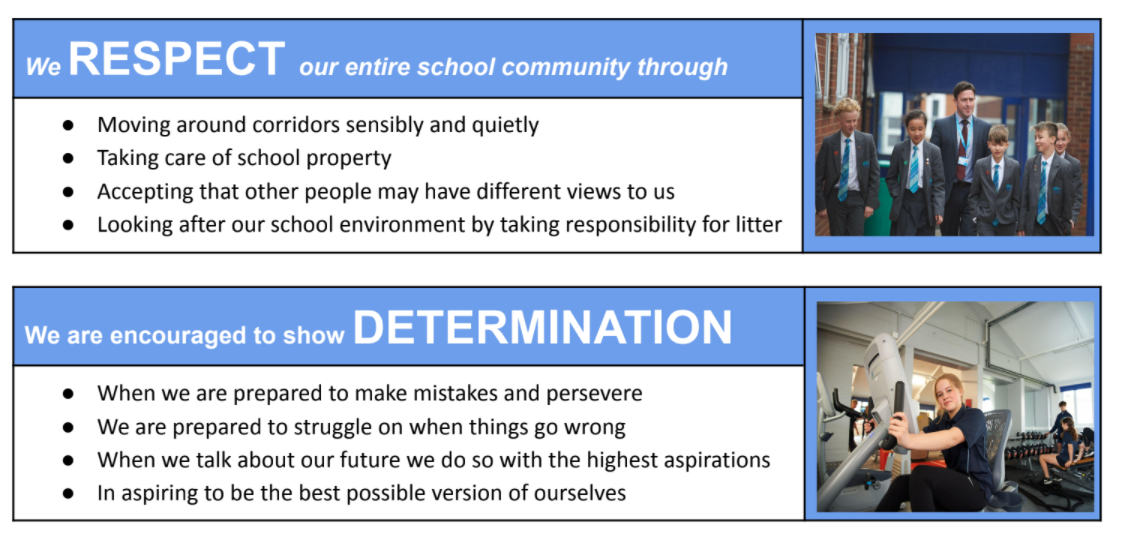 We don't just talk about 'Cromer values', we live them!
Our values represented in the following ways:
All classrooms and corridors in the academy have a values poster on display. We demonstrate to pupils what these look like in school rather than just being 'words on the wall'.
Our assemblies throughout the year are based on the school values. Each assembly will begin and end with the same slide, reminding pupils of the values.
The values are the basis of the rewards system. Merit points and golden tickets are rewarded for each of the five values.
At each of the celebration assemblies, we give out certificates and trophies for students who are recognised as having consistently demonstrated our values.
As members of staff, we are all expected to demonstrate these values ourselves through our work, interactions with pupils, visitors and trust staff. As staff members, we use the 'value words' when praising students and suggesting improvements.