Cromer Academy achieves Green Flag Status with Distinction
Back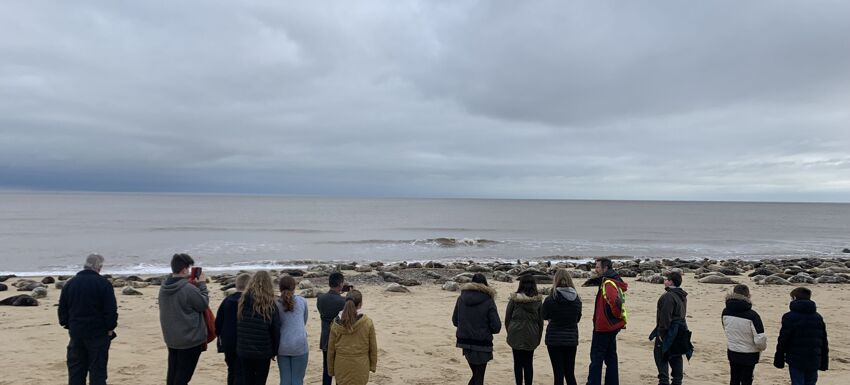 June 13th 2022
Cromer Academy has achieved Green Flag Status with Distinction.
Working hard to protect our planet for future generations, Cromer Academy and its students have been recognised for implementing a wide range of eco-actions to benefit their school and surrounding communities.
Cromer Academy has implemented a comprehensive action plan which takes a dual approach to waste - first education then action, embedding eco-actions into everyday school life.
Through innovative curriculum links, pupils have been learning about sustainability in PSHE, understanding the importance of recycling polymers in Design and Technology, and have experienced a lesson focussed on the advantages and disadvantages of different energy sources.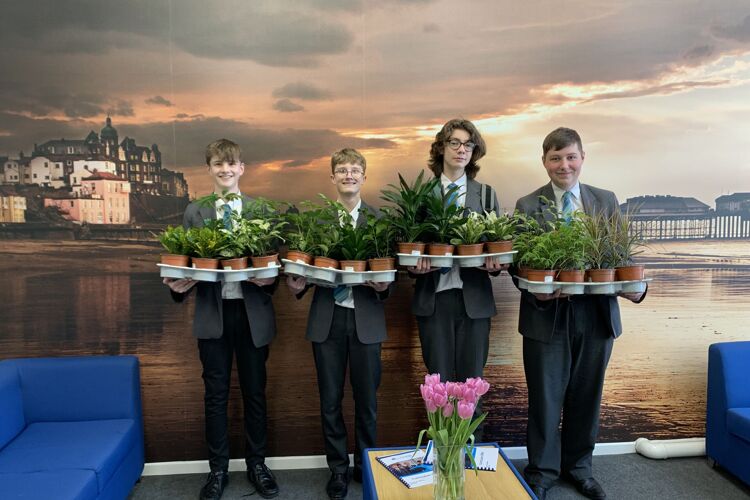 Alongside this, Cromer Academy has organised a whole-school beach clean, planted 1,300 bushes, an array of insect-friendly plants, and four trees, as well as introducing bird feeders, bug hotels and sanctuary space.
Eco-schools, the awarding body and part of 'Keep Britain Tidy' said:
"Your School Ground Actions are very impactful and engaging and will be of massive benefit to your school and community for years to come! It is striking how much responsibility your students are taking. Your successes are immense and your pupils are right to be incredibly proud - they have made a positive difference".
Cromer Academy has been praised for getting involved in work around the Queen's Canopy and how the school's Eco-Committee has been keeping schoolmates up-to-date and well-informed in a number of ways, including whole-school assemblies and newsletters.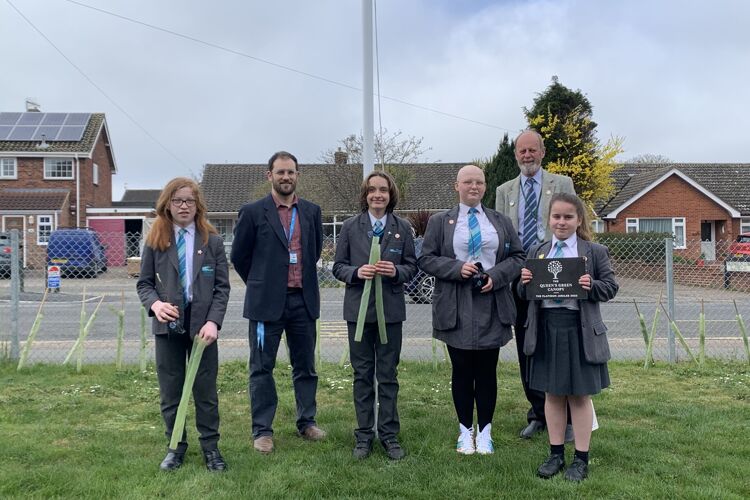 The school's commitment has been appreciated by students and parents alike, with student engagement being stated as one of the greatest successes of Cromer Academy's Eco-Schools journey.
Darren Hollingsworth, Cromer Academy Principal said:
"The Green Flag award is an international accreditation that has recognised and rewarded young people's environmental actions for over 25 years. As one of the very few schools to be awarded the Green Flag award with distinction, Cromer Academy is honoured and duty bound to promote all things eco friendly within our community.

This is an award of monumental proportions and reflects the invaluable work of our eco-committee. We see our community as our responsibility and we like to play our part in setting the example and inspiring others to do the same. After all, this is our town. Our school. Our community."
Sarah Clark, Cromer Academy parent said:
'Our son has been able to channel his keen interest in environmental issues on the school eco committee and actively help to achieve this award. It's really helped to build up his confidence too.

We are so proud of him and the school for gaining distinction and hope this will set an example to other schools and the community to go green.'