Cromer Academy announce their House Writing Competition winners
Back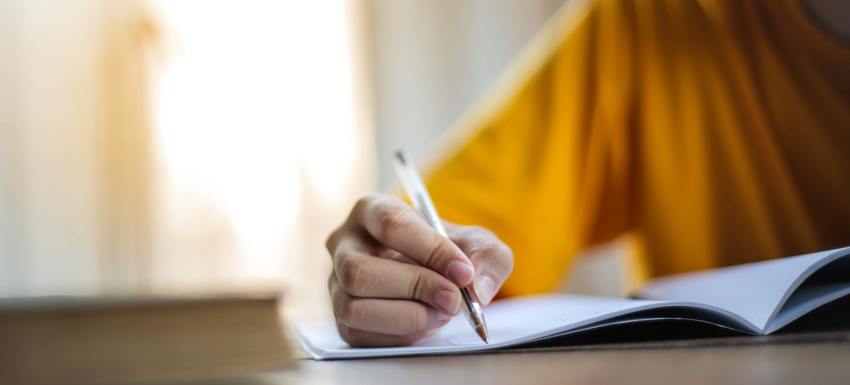 December 15th 2020
Our new House Writing Competition has launched in fine style.
We've asked our students to write a 500 word story based on a single keyword that related to their student houses.
We received entries of such a high standard that it was difficult to reach a longlist, even harder to narrow down a shortlist, and nearly impossible to choose a winner.
After much deliberation, we've awarded first prize to Sienna Dickens from Blogg. Sienna's story, A Treacherous Journey, is a compassionate depiction of a child making a dangerous journey to escape from a worse danger. She met the brief beautifully, with wonderful use of language that led the reader with her, and enabled the reader to visualise every moment. She even incorporated the house motto within the story and has been awarded 100 points.
First runner-up was Maisie McReynolds from Sadler house. She impressed us with her story Feathers. Our very own Cromer church peregrine falcons are given their own adventures in this lovely story that cleverly uses Maisie's house symbol. Maise won 50 points for this brilliant story.
Tyrese Hlongwane, from Shipp house, completed the trio as second runner-up and has been awarded 25 points. His house symbol of Cromer Pier leads his hero on a very unusual adventure when he encounters a strange girl on the Pier.
It's needless to say that all stories caught our imaginations and all winners should be incredibly proud of themselves.
We'd like to thank each student who entered the competition. All stories we received displayed such amazing imagination, expressive use of language, and enthusiasm for the task at hand. You really have done yourselves, your houses, and us proud. We look forward to the next competition!
You can read Sienna's winning piece here.