Student donates a quarter of a tonne of food to support local food banks and charities
Back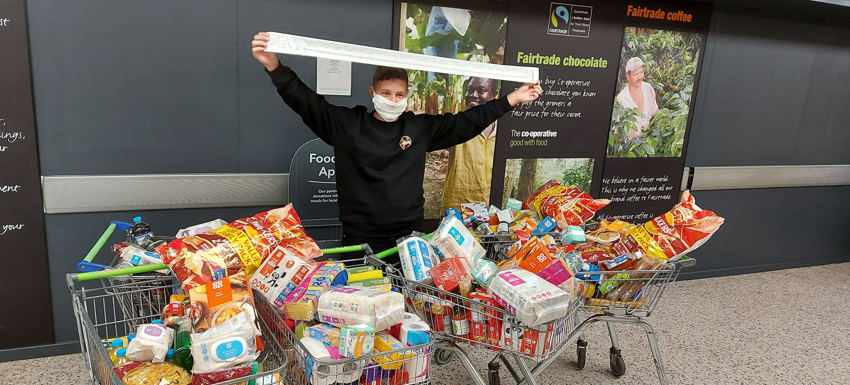 November 18th 2020
Cromer Academy students were left disappointed after Covid-19 forced the cancellation of their volunteering trip to Africa. After a year of raising funds for the charity trip to Zanzibar, student Sol Rivett turned his attention to charity work closer to home.
Sol used the money raised to do a large shop for a local food bank - donating almost a quarter of a tonne of food.
Jackie Rivett, Sol's mum, said: "He had received great help from the team at the Co-op who really supported him by letting him hold raffles, tombolas and even a Christmas market at the store. Therefore, he wanted to give back to them by doing something on their behalf - supporting Cromer Food Bank."
Sol didn't stop there! He has also made donations to Sheringham Food Bank, Cancer Research UK and local animal charity FAITH Animal Rescue.
Sol said: "I've enjoyed doing something for my local community and I'm really proud of myself. It feels really good to have been able to give something back."