Cromer Academy honours former student - Assembly Hall renamed Holyland Hall
Back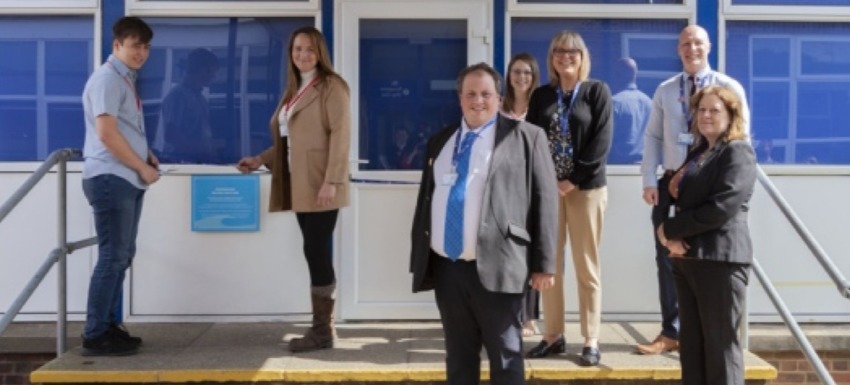 October 1st 2020
Cromer Academy has renamed the school assembly hall building 'Holyland Hall', in honour of former pupil Michael Holyland. Michael joined Cromer Academy in September 2015, and sadly passed away in May 2019.
Mrs Sharon Jones, SRB Coordinator at Cromer Academy, said: "Michael was diagnosed with Leukaemia when he was nine years' old and fought this disease with grit, determination and stubbornness!
"He enjoyed school and between treatments and hospital visits he made the very best of the time he had with us. Science and Maths were his favourite subjects and he was also on the school council. He had a wicked sense of fun and humour and left a lasting impression on everyone that he met."
Darren Hollingsworth, Principal of Cromer Academy, said: "The Holyland Hall is placed at the very heart of the school. A fitting place as Michael will remain in the hearts of all who knew him."
The Holyland Hall was officially opened by Michael's mother Laura and brother Nathan. It will be accessible to all students and staff and will stand as a legacy to the remarkable young man.